On January 30th, 2018, the Global Sourcing Council will be holding its 2018 Annual Meeting with the topic being at the intersection of sustainability, innovation, and technology in the business world. We will showcase stories and create conversations on how innovation is unlocking the true value of incorporating sustainability into business strategy. We are looking to build on our work from the 2017 Annual Meeting, which focused on the SDGs in Business. We believe that innovation is key to achieving the 2030 Agenda, so our theme this year is timely. We are looking forward to seeing you there and continuing the discussion!
SPEAKING
Paul Polizzotto, President and Founder – CBS EcoMedia
Dawn Emling, Global Head of Strategy & Sustainability Initiatives, Corporate Responsibility & Inclusion – Thomson Reuters
Arnaud Brohe, CEO – CO2logic
Fennie Wang, Head of Legal, Operations and Strategy, IXO Foundation
Aman Singh, Editor In Chief – Futerra
Date: Tue, January 30, 2018
Time: 7:00 AM – 11:00 AM EST
Location: Thomson Reuters, 3 Times Square, New York, NY 10036
JOIN GSC TODAY WITH AN INDIVIDUAL MEMBERSHIP
Our community of like-minded individuals is growing exponentially every day. Together with our partner organizations, we have upwards of 1 million global citizensworking together to make the world a better place for generations to come.
Join our global community today for complimentary access to our 2018 Annual Meeting, and to continue to help shape the ideas, discussions, and historic events that will change the landscape of how businesses take responsibility for their impact on the communities and environment that they operate in.
GSC offers all Individual members access to:
Discounts to special events, training, and education resources
Social networks and onsite events to network and collaborate
Periodic invitations to provide comment and guidance on issues of strategic importance
Click HERE to join!

Sponsors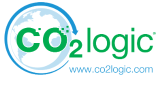 https://www.gscouncil.org/wp-content/uploads/2017/11/Unlocking-the-business-value-of-sustainability-through-innovation-13-1.png
255
784
Global Sourcing Council
https://gscouncil.org/wp-content/uploads/2013/02/global-sourcing-council-logo-forum.png
Global Sourcing Council
2017-11-14 23:36:11
2018-07-14 16:16:54
Annual Meeting: Unlocking The Business Value of Sustainability Through Innovation